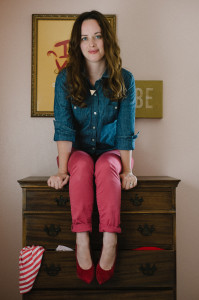 Hi. I'm Elizabeth. I hate writing these bios. But maybe you'll like it and want to invite me to your wedding. And that would be awesome. So here we go.
I come from a big family, and we called a small town in Maryland home. I've always loved stories, history, hearing about where I came from, and contributing to that through photography. The idea I could be a part of something bigger led me to film school in Philadelphia, after which I stumbled into the production of feature films. Somewhere along the way a desire to get out from behind a desk, and spend more time behind a camera, coupled with a desire to find a more intimate way to share led to me back to photography.
Around that same time, I planned my own wedding. The process gave me a new found appreciation for weddings and wedding photography in particular. Not long after that I assisted on my first wedding and was hooked. I photographed my first wedding in the winter of 2009 and my love for wedding photography continued to grow and evolve. In the summer of 2009 my husband and I made the jump from East Coast to West Coast. The southern California area is rich in fantastic wedding photography, and I was fortunate enough to work with several photographers here in order to grow and develop my craft.
Professionally my background in film production has taught me: how to work with and facilitate many moving parts towards a common goal, to value collaboration and open communication, how to stay calm under pressure, and above all how to put all of that towards the service of a story. Personally, my passion for family, and our history has given me a deep appreciation for photography as a means to record where we've been and where we are going. All of which are traits that have served me tremendously well at weddings.
I enjoy pursuing photography in many forms. I believe all moments, whether quiet or loud in our lives, have value. I think everyone deserves to have their moments valued and shared.
EMAIL: HELLO@ELMKPHOTO.COM