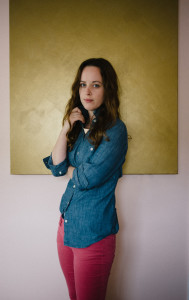 Hi. I'm Elizabeth.  I hate these things.  But maybe you'll like it and want to hire me.  If you hate it, still hire me.  You'll warm up to me.
I come from a big family, and we called a small town in Maryland home. I've always loved stories, history, and contributing to that through photography. The idea I could be a part of something bigger led me to film school in Philadelphia, after which I stumbled into the production of feature films.  Somewhere along the way a desire to get out from behind a desk, and spend more time behind a camera, coupled with a desire to find a more intimate way to share led to me back to photography.  Around that time I made the transition from Philadelphia to Los Angeles, where I continue to live and work today.
Professionally, my background in production has taught me how to work with and facilitate many moving parts towards a common goal, to value collaboration and open communication, how to stay calm under pressure, and above all how to put all of that towards the service of a story. Personally, my passion for films, and history have given me a deep appreciation for motion picture photography as a means to record where we've been and where we are going.
CONTACT: ELMKPHOTO@GMAIL.COM